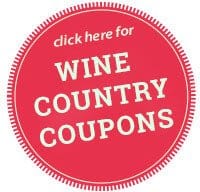 Description:
Lone Madrone wines are unique not only because of where the grapes were grown, but due to the influence of Neil Collins winemaking style. What an honor that Neil was voted BEST WINEMAKER OF THE YEAR by his peers.
The winery produces some rare single varietal wines, however the majority of Lone Madrone wines are extraordinary blends where you distinguish Neil's unique winemaking slant formed over years of tasting and blending west side Paso Robles wines.
Founded in 1996 this is a family owned and operated winery. Owners Neil Collins, Marci Collins and Jackie Meisinger work together to make this a winery of distinction. Lone Madrone wines are produced predominantly from small, family-owned westside Paso Robles vineyards. Neil's primary focus is sourcing high-quality, dry farmed, head trained varietals that translate well in his hands-off winemaking style. Lone Madrone's current production is around 4,000 cases per year and ranges in diversity from crisp white Spanish varietals (Albarino), classic Italian (Nebbiolo), to a unique selection of blends.
Lone Madrone strives to produce hand crafted wines with grapes sourced from the highest quality family owned west side Paso Robles Vineyards. Organic and sustainable products and methods to be used whenever possible in all aspects of our business.
Varietals:
Cabernet Sauvignon, Chenin Blanc, Dessert Wine, Grenache, Grenache Blanc, Late Harvest, Late Harvest Viognier, Mourvèdre, Nebbiolo, Petite Sirah, Picpoul Blanc, Red Blend, Red Meritage Blend, Red Rhône-Style Blend, Rosé, Roussanne, Syrah, Tannat, Viognier, White Blend, White Rhône-Style Blend, Zinfandel.
Accolades:
2017 Chenin Blanc Demi-Sec, Josh Raynolds 90 Points
2017 Oveja, Josh Raynolds, 91 Points
2017 Grenache Blanc, Josh Raynolds 92 Points
2017 Chenin Blanc, Josh Raynolds 92 Points
2016 Grenache Blanc, Josh Raynolds 91 Points
2016 Roussanne, Josh Raynolds, 91 Points
2016 Oveja, Josh Raynolds, 91 Points
2016 Rosé, Josh Raynolds 92 Points
2016 Syrah, Josh Raynolds 93 Points
2016 Mourvèdre, Josh Raynolds 93 Points
2016 Oveja Negra, Josh Raynolds 94 Points
2015 Picpoul Blanc, Josh Raynolds 90 Points
2015 Chenin Blanc, Josh Raynolds 90 Points
2015 Oveja Negra, Josh Raynolds 93 Points
2015 Zinfandel Sheep Camp, Josh Raynolds 94 Points
2015 Zinfandel Bailey Ranch, Josh Raynolds 94 Points
2014 Zinfandel Bailey Ranch, Josh Raynolds 93 Points
2014 Zinfandel Sheep Camp, Josh Raynolds 93 Points
2014 Grenache Old Vine, Josh Raynolds 93 Points
2010 The Will, Antonio Galloni, Vinous , July, 2014; 92 Points Grenache plays the leading role in the 2010 The Will. B
2008 Cabernet Sauvignon, Antonio Galloni, Vinous , July, 2014; 92 Points
2010 Points West Red, Antonio Galloni, Vinous, July, 2014; 92 Points A Mourvedre-based blend, is soft, forward and accessibl
2007 Cabernet Sauvignon, Antonio Galloni, Vinous , July, 2014; 95 Points "Drop dead gorgeous beauty"
2010 The Dodd, Antonio Galloni, Vinous , July, 2014; 92 Points, classic field blend of Tannat, Zinfandel, Petit Verdot
2011 The Dodd, Antonio Galloni, Vinous , July, 2014; 91 Points, A highly expressive, gorgeous wine, the 2011 The Dodd
2013 La Mezcla, Antonio Galloni, Vinous , July, 2014; 90 Points, The 2013 La Mezcla is laced with lemon, white flowers
2013 Picpoul Blanc, Antonio Galloni, Vinous , July, 2014; 90 Points, An intensely saline white, the 2013 Picpoul Blanc is f
2011 Points West White, Antonio Galloni, Vinous , July, 2014; 91 Points, Lemon peel, white flowers and crushed rocks are some o
2010 Old Hat, Antonio Galloni, Vinous , July, 2014; 91 Points, Sweet floral notes meld into tobacco, cedar, spices an
2007 Bollo (100% Nebbiolo), Antonio Galloni, Vinous , July, 2014; 92 Points, The 2007 Bollo (Nebbiolo) emerges from the Glenrose Vi
2008 Bollo (100% Nebbiolo), Antonio Galloni, Vinous , July, 2014; 92 Points, A hugely appealing and delicious wine full of varietal
Lone Madrone Points West Roussanne 2007, 2009 San Francisco International Wine Competition, June 2009; Gold Medal
Lone Madrone Rose 2008, 2009 San Francisco International Wine Competition, June 2009; Silver Medal
Lone Madrone The Will 2007, 2010 San Francisco Chronicle Wine Competition, January 2010; Gold Medal
Lone Madrone La Mezcla 2008, Robert Parker, August 2009; 89 points; "rare, provocative blend"
Lone Madrone The Will 2007 , Robert Parker, August 2009; 89+ points; "interesting and provocative"
Lone Madrone Points West Roussanne 2007 , Robert Parker, August 2009; 91 points; "delicious…lively but powerful, substantial style"
Lone Madrone Syrah 2006, Glenrose Vineyard, Robert Parker's Wine Advocate, August 2009; 90 points; "dense, thick, impressively constructed personality"
Lone Madrone Tannat 2005, San Francisco Chronicle Wine Competition, January 2010; Silver Medal
Lone Madrone Cabernet Sauvignon 2005, San Francisco Chronicle Wine Competition, January 2010; Silver Medal
Lone Madrone Points West Red 2007, San Francisco Chronicle Wine Competition, January 2010; Silver Medal
Lone Madrone Old Hat 2006, San Francisco International Wine Competition, June 2009; Double Gold
Lone Madrone Glenrose Vineyard Syrah 2006, San Francisco Chronicle Wine Competition, January 2009; Silver Medal
Lone Madrone Old Hat 2006, San Francisco Chronicle Wine Competition, January 2009; Silver Medal
Lone Madrone Points West Roussanne 2006, San Francisco Chronicle Wine Competition, January 2009; Silver Medal
Lone Madrone Bailey Ranch Zinfandel 2006, San Francisco Chronicle Wine Competition, January 2009; Gold Medal