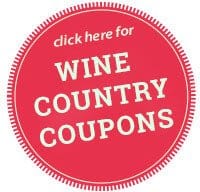 Description:
One of the most adventurous, fearless and talented wine makers in California today is Neil Collins of Lone Madrone. If the fruit is exceptional, he will take even the lesser known varietals that are grown on the west side of Paso, far from their native regions and turn them into fine wines. So great is he that his peers named him WINE INDUSTRY PERSON OF THE YEAR 2020 in Paso Robles, many of which are winemakers or winery owners themselves. This is a monumental accolade.
His obsession goes beyond the wine, it goes to the vineyard, to the soil, to those vines no matter if he is in the winery or not. It's as if he's in the room but his feet are walking through the vines. This is a common occurrence. When Collins sees bottles, he sees vineyards. And when he sees vineyards, he sees farmers, which he deems to be " the true badasses" behind it all.
To pass muster vineyards must be organic or sustainably farmed by people Neil would want to invite into his home and brake bread with.
"We're working with vineyards that we absolutely love, and our goal is to continue to work to do a few things very well. I have a very distinct idea of what I want to make and it is not the big, typical Paso Robles wines that have become popular over the past 15 years. We want to offer something a little more graceful. We want to make what we, as a family, reach for when we sit down to have dinner.
Lone Madrone's special Pinnacle Wine Tasting is interactive and intimate with their most experienced wine stewards who will pour you a flight of their finest wines sourced from dry farmed vineyards on West Paso soils. Make a reservation for these unique tastings and savor the terroir, only $35pp. Or stop in and enjoy tastings daily without a reservation if they have space available.
Menu:
SATURDAY & SUNDAY LUNCH 11:00-3:00
Varietals:
Cabernet Sauvignon, Chenin Blanc, Dessert Wine, Grenache, Grenache Blanc, Late Harvest, Late Harvest Viognier, Mourvèdre, Nebbiolo, Petite Sirah, Picpoul Blanc, Red Blend, Red Meritage Blend, Red Rhône-Style Blend, Rosé, Roussanne, Syrah, Tannat, Viognier, White Blend, White Rhône-Style Blend, Zinfandel.
Accolades:
Vinous
2019 Oveja Old Oak Vineyard- 93 points
2019 Grenache Blanc Old Oak Vineyard-93 points
2019 Chenin Blanc Chen Vineyard-92 points
2019 Picpoul Blanc Old Oak Vineyard-91 points
2019 Pet Nat Chenin Blanc Chen Vineyard- 91 points
2018 Von Dog - 94 points
2018 The Dodd Klau Mine Vineyard- 94 points
2018 Oveja Negra Old Oak Vineyard- 93 points
2017 Bailey Ranch Zinfandel - 94 points
2017 Oveja Negra Old Oak Vineyard- 92 points
2017 Chenin Blanc Demi-Sec, Josh Raynolds 90 Points
2017 Oveja, Josh Raynolds, 91 Points
2017 Grenache Blanc, Josh Raynolds 92 Points
2017 Chenin Blanc, Josh Raynolds 92 Points
2016 Grenache Blanc, Josh Raynolds 91 Points
2016 Roussanne, Josh Raynolds, 91 Points
2016 Oveja, Josh Raynolds, 91 Points
2016 Rosé, Josh Raynolds 92 Points
2016 Syrah, Josh Raynolds 93 Points
2016 Mourvèdre, Josh Raynolds 93 Points
2016 Oveja Negra, Josh Raynolds 94 Points
2015 Picpoul Blanc, Josh Raynolds 90 Points
2015 Chenin Blanc, Josh Raynolds 90 Points
2015 Oveja Negra, Josh Raynolds 93 Points
2015 Zinfandel Sheep Camp, Josh Raynolds 94 Points
2015 Zinfandel Bailey Ranch, Josh Raynolds 94 Points
2014 Zinfandel Bailey Ranch, Josh Raynolds 93 Points
2014 Zinfandel Sheep Camp, Josh Raynolds 93 Points
2014 Grenache Old Vine, Josh Raynolds 93 Points
2010 The Will, Antonio Galloni, Vinous , July, 2014; 92 Points Grenache plays the leading role in the 2010 The Will. B
2008 Cabernet Sauvignon, Antonio Galloni, Vinous , July, 2014; 92 Points
2010 Points West Red, Antonio Galloni, Vinous, July, 2014; 92 Points A Mourvedre-based blend, is soft, forward and accessibl
2007 Cabernet Sauvignon, Antonio Galloni, Vinous , July, 2014; 95 Points "Drop dead gorgeous beauty"
2010 The Dodd, Antonio Galloni, Vinous , July, 2014; 92 Points, classic field blend of Tannat, Zinfandel, Petit Verdot
2011 The Dodd, Antonio Galloni, Vinous , July, 2014; 91 Points, A highly expressive, gorgeous wine, the 2011 The Dodd
2013 La Mezcla, Antonio Galloni, Vinous , July, 2014; 90 Points, The 2013 La Mezcla is laced with lemon, white flowers
2013 Picpoul Blanc, Antonio Galloni, Vinous , July, 2014; 90 Points, An intensely saline white, the 2013 Picpoul Blanc is f
2011 Points West White, Antonio Galloni, Vinous , July, 2014; 91 Points, Lemon peel, white flowers and crushed rocks are some o
2010 Old Hat, Antonio Galloni, Vinous , July, 2014; 91 Points, Sweet floral notes meld into tobacco, cedar, spices an
2007 Bollo (100% Nebbiolo), Antonio Galloni, Vinous , July, 2014; 92 Points, The 2007 Bollo (Nebbiolo) emerges from the Glenrose Vi
2008 Bollo (100% Nebbiolo), Antonio Galloni, Vinous , July, 2014; 92 Points, A hugely appealing and delicious wine full of varietal
Lone Madrone Points West Roussanne 2007, 2009 San Francisco International Wine Competition, June 2009; Gold Medal
Lone Madrone Rose 2008, 2009 San Francisco International Wine Competition, June 2009; Silver Medal
Lone Madrone The Will 2007, 2010 San Francisco Chronicle Wine Competition, January 2010; Gold Medal
Lone Madrone La Mezcla 2008, Robert Parker, August 2009; 89 points; "rare, provocative blend"
Lone Madrone The Will 2007 , Robert Parker, August 2009; 89+ points; "interesting and provocative"
Lone Madrone Points West Roussanne 2007 , Robert Parker, August 2009; 91 points; "delicious...lively but powerful, substantial style"
Lone Madrone Syrah 2006, Glenrose Vineyard, Robert Parker's Wine Advocate, August 2009; 90 points; "dense, thick, impressively constructed personality"
Lone Madrone Tannat 2005, San Francisco Chronicle Wine Competition, January 2010; Silver Medal
Lone Madrone Cabernet Sauvignon 2005, San Francisco Chronicle Wine Competition, January 2010; Silver Medal
Lone Madrone Points West Red 2007, San Francisco Chronicle Wine Competition, January 2010; Silver Medal
Lone Madrone Old Hat 2006, San Francisco International Wine Competition, June 2009; Double Gold
Lone Madrone Glenrose Vineyard Syrah 2006, San Francisco Chronicle Wine Competition, January 2009; Silver Medal
Lone Madrone Old Hat 2006, San Francisco Chronicle Wine Competition, January 2009; Silver Medal
Lone Madrone Points West Roussanne 2006, San Francisco Chronicle Wine Competition, January 2009; Silver Medal
Lone Madrone Bailey Ranch Zinfandel 2006, San Francisco Chronicle Wine Competition, January 2009; Gold Medal