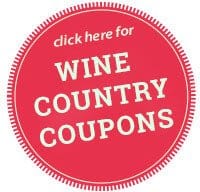 Description:
At Robert Hall, we pride ourselves on hard work and pride in craft. Our award-winning wines represent the pillar of the vibrant and premier Paso Robles winemaking region, and express the spirit of the valley. Our estate-grown varieties have big, bold characteristics and our wines are crafted with rich, complex flavors.
Come taste our limited Cavern Select wines, enjoy a picnic on the terrace, or tour our unique, expansive caverns. Reward yourself with a premium wine and cheese pairing or locally sourced provisions, or play one of our many outdoor games while overlooking amazing vineyard views. 
Join us and experience THE GOOD LIFE. WELL-EARNED.
Varietals:
Bordeaux-Style Blend (Coming Soon), Cabernet Sauvignon, Chardonnay, Dessert Wine, Fume Blanc, Grenache, Grenache Blanc, Malbec, Merlot, Mourvèdre, Petit Verdot, Petite Sirah, Red Blend, Red Meritage Blend, Red Rhône-Style Blend, Rosé, Sauvignon Blanc, Sweet Wines, Syrah, Vermentino, Viognier, Zinfandel
Accolades:
2017 Robert Hall voted Winery of the Year by New York International Wine Competition
2017 Chardonnay
Gold Medal – Central Coast Wine Competition 2018
Gold Medal/90 points - Orange County Fair Commercial Wine Competition 2018
2017 Sauvignon Blanc
Gold Medal – Central Coast Wine Competition 2018
2017 Rose de Robles
Double Gold – American Fine Wine Competition 2018
Gold Medal – Central Coast Wine Competition 2018
2016 – Robert Hall Winery voted Winery of the Year by the 2016 Central Coast Wine Competition
2016 Chardonnay
Gold Medal – San Francisco Chronicle Wine Competition 2017
93 Points – California State Fair Commercial Wine Competition 2018
Gold Medal – Monterey Wine Competition 2017
2016 Orange Muscat
88 Points – Wine Enthusiast, June 2017
2016 Sauvignon Blanc
Best of Sauvignon Blanc/Gold Medal – Central Coast Wine Competition 2017
Double Gold Medal – San Francisco Chronicle Wine Competition 2017
94 Points – Beverage Tasting Institute, February 2017
89 Points – Wine Enthusiast, July 2017
2016 Viognier
Gold Medal/95 Points/Best of Class of Varietal – California State Fair Commercial Wine
Competition 2018
Gold Medal – 2017 Monterey Wine Competition
2016 Rose de Robles
4 Star Gold Medal - 2017 Orange County Fair Commercial Wine Competition
93 Points/Best of Class of Varietal – California State Fair Commercial Wine Competition 2018
2015 Chardonnay
Gold Medal – 2017 Monterey Wine Competition
Gold Medal – 2017 San Francisco Chronicle Wine Competition
Gold Medal/91 Points – 2016 Central Coast Wine Competition
2015 Viognier
Gold Medal San Francisco International Wine Competition 2016
88 Points – Wine Enthusiast, August 2016
88 Points – California State Fair Commercial Wine Competition2016
2015 Sauvignon Blanc
Best of Class/Gold Medal/94 Points – 2016 Central Coast Wine Competition
Gold Medal – San Francisco Chronicle Wine Competition 2016
Gold Medal/90 Points – 2016 Winemaker Challenge International Wine Competition
90 Points – Wine Enthusiast 2016
2015 Rose de Robles
100 Top Values – Wine Spectator, December 2016
Best of Show Pink/Double Gold/98 Points – California State Fair Commercial wine Competition
2016
Gold Medal – 2017 Rodeo Uncorked! International Wine Competition
Gold Medal – 2016 Orange County Fair Commercial Wine Compeititon
2015 Merlot –
93 Points – 2018 Ultimate Wine Challenge
91 Points/Best of Class of Varietal – California State Fair Commercial Wine Competition 2018
88 Pints – Robert Parker's Wine Advocate 2018
2015 Cabernet Sauvignon
94 Points/5 Stars - Beverage Dynamics, July/August issue
90 Points – 2018 Ultimate Wine Challenge
88 Points – Robert Parker's Wine Advocate 2018
2015 Syrah
93 points/Best Value – Robert Whitley Wine Tasting 2018
Gold Medal – 2018 Houston Rodeo Uncorked! Wine Competition
2015 Zinfandel
Double Gold Medal – San Francisco Chronicle Wine Competition 2018
Gold Medal Houston Rodeo Uncorked! International Wine Competition 2018
Gold Medal – 2017 Central Coast Wine Competition
2014 Chardonnay
Double Gold/Best of Class of Region – California State Fair Commercial Wine Competition 2015
2014 Viognier
Double Gold/Best of California – California State Fair Commercial Wine Competition 2015
2014 Sauvignon Blanc
Gold Medal – 2015 San Francisco Chronicle Wine Competition
2014 Orange Muscat
Gold Medal/Best of California/Best of Region – California State Fair Commercial Wine
Competition 2015
Gold Medal – 2015 Pacific Rim Wine Competition
Gold Medal – San Francisco International Wine Competition 2015
2014 Rose de Robles
Best of Class – 2015 San Francisco Chronicle Wine Competition
2014 Cuvee de Robles
Best Varietal/Best of Class/95 Points – 2016 New World International Wine Competition
Gold Medal – 2017 Rodeo Uncorked! International Wine Competition
Gold Medal/90 Points – 2016 Central Coast Wine Competition
Gold Medal/90 Points – Winemaker Challenge International Wine Competition 2016
2014 Cabernet Sauvignon
Double Gold Medal – 2017 NY International Wine Competition
Gold Medal – 2017 TEXSOM International Wine Awards
91 Points - Wine Advocate
2014 Meritage
Gold Medal/95 Points – California State Fair Commercial Wine Competition 2017
Gold Medal – San Francisco Chronicle Wine Competition 2017
Gold Medal – 2017 Orange County Fair Commercial Wine Competition
Gold Medal – 2017 Monterey Wine Competition
88 Points – Wine Enthusiast 2017
2014 Merlot
Double Gold Medal/ Best of California/98 Points – California State Fair Commercial Wine
Competition 2017
Gold Medal – 2017 Orange County Fair Commercial Wine Competition
2014 Syrah
95 Points/Best of Class of Region/Gold Medal – California State Fair Commercial Wine
Competition 2017
91 Points – Wine Enthusiast, April 2017
Gold Medal – 2017 Orange County Fair Commercial Wine Competition
Gold Medal – San Francisco Chronicle Wine Competition 2018
90 Points – Food & Beverage World, December 2016
100 Top Value Wines/89 Points – Wine Spectator 2017
2014 Zinfandel
Gold Medal/93 Points – 2016 Toast of the Coast Wine Competition
91 Points – 2016 New World International Wine Competition
91 Points – California State Fair Commercial Wine Competition 2016
Gold Medal/90 Points – Winemaker Challenge International Wine Competition 2016
89 Points – Wine Enthusiast, June 2016
2013 Chardonnay
Platinum/94 Points – 2015 San Diego International Wine Competition
2013 Sauvignon Blanc
Best of Class of Region – California State Fair Commercial Wine Competition 2014
2013 Orange Muscat
Gold Medal/90 Points – 2015 San Diego International Wine Competition
Gold Medal/Best of Class of Region - California State Fair Commercial Wine Competition 2014
2013 Cuvee de Robles
Double Gold – 2015 San Francisco Chronicle Wine Competition
Gold Medal - Houston Livestock Rodeo Wine Competition 2015
90 points – Wine Review Online, 2014
2013 Cabernet Sauvignon
Gold Medal – 2016 San Francisco Chronicle Wine Competition
Gold Medal/91 Points – The Toast of the Coast Wine Competition 2016
91 Points – Wine Enthusiast 2016
90 Points – Food and Beverage World 2016
2013 Syrah
Gold Medal/91 Points 2016 Winemaker Challenge International Wine Competition
2013 Merlot
Gold Medal/90 points – 2016 Central Coast Wine Competition
Gold Medal/Best of Class of Region – California State Fair Commercial Wine Competition 2015
2013 Meritage
Gold Medal/91 Points 2016 Winemaker Challenge International Wine Competition
2013 Zinfandel
Gold Medal – 2015 Pacific Rim Wine Competition
2013 Vintage Port
Double Gold/Best Fortified Wine/94 Points – 2016 Toast of the Coast Wine Competition
Gold Medal/95 Points – California State Fair Commercial Wine Competition 2016
90 Points/Editors' Choice – Wine Enthusiast, May 2016
Gold Medal/91 Points – Winemaker Challenge International Wine Competition 2016
Gold Medal – San Francisco Chronicle Wine Competition 2016
Gold Medal – 2016 American Fine Wine Competition
2012 Sauvignon Blanc
Gold Medal - Houston Livestock Rodeo Wine Competition 2014
2012 Rose de Robles
90 Points – California Grapevine Rose Competition 2013
2012 Cuvee de Robles
91 Points – Beverage Testing Institute 2013
2012 Syrah
Gold Medal/93 Points – 2015 San Diego International Wine Competition
92 Points – Wine Enthusiast 2014
2012 Merlot
Gold Medal - Houston Livestock Rodeo Wine Competition 2015
90 points – Wine Review Online 2014
2012 Cabernet Sauvignon
Gold Medal – Riverside International Wine Competition 2015
Gold Medal - Houston Livestock Rodeo Wine Competition 2015
90 Points – Wine Review Online 2014
2012 Meritage
Gold Medal/92 Points – 2015 San Diego International Wine Competition
92 Points – Wine Enthusiast 2014
92 Points – Tasting Panel- Meridith May 2014
Robert Hall Cavern Select Accolades
2017 Cavern Select Vermentino
90 Points – Anthony Dias Blue – Blue Lifestyle 2018
2016 Cavern Select Chardonnay
Gold Medal – Central Coast Wine Competition 2018
2016 Cavern Select GSM
Gold Medal/93 Points – Orange County Fair Commercial Wine Competition 2018
2016 Cavern Select Mourvedre
92 Points - Anthony Dias Blue – Blue Lifestyle 2018
2016 Cavern Select Syrah
Gold Medal/90 Points - Orange County Fair Commercial Wine Competition 2018
2016 Cavern Select Zinfandel
89 Points – Robert Parker's Wine Advocate 2018
2015 Cavern Select Cabernet Sauvignon
Gold Medal/90 Points - Orange County Fair Commercial Wine Competition 2018
2014 Cavern Select Cabernet Sauvignon
91 Points – Robert Parker's Wine Advocate 2017
2013 Cavern Select Pape de Robles
Gold Medal /95 Points – 2016 California State Fair Commercial Wine Competition
2013 Cavern Select Malbec
91 Points – Food and Beverage World 2016
2012 Cavern Select Cabernet Sauvignon
89 Points – Wine Enthusiast, 2016