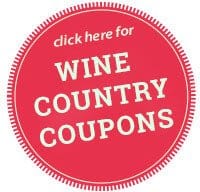 JUST ANNOUNCED October 2020:
CASS Winery was named the 2020 Winery of the Year by the 18th annual Central Coast Wine Competition (CCWC). This is the third Winery of the Year award earned under the creativity of Sterling Kragten, aged 34. As head winemaker and millennial, Sterling led CASS to win this honor in 2015 and 2018, making it the first time a winery has won the award three times.
In reference to the Rhône and Bordeaux varietals that Sterling plays with daily, he is excited to see less typical vines grab some notoriety. "I love the fact that the more obscure varietals are garnering so much attention! Two years ago the Cass 2016 Mourvedre was best overall red. Now, the MR BLANC, being a Marsanne Roussanne based blend, wins best overall white wine. These are two varietals that most people have probably never tried."
Bonus: All 18 Wines submitted medaled!
"I am very humbled that CASS wines are so well received. Winning Central Coast Winery of the Year for a third time in five years is a testament to the dedication of quality that the whole team at Cass has," says Sterling. "This, of course, starts in the vineyard with the team paying attention to what the individual blocks and varietals need, to putting in extra effort toward being a Certified California Sustainable Vineyard. This dedication carries over in the winery to showcase CASS Vineyards through small lot fermentation and hand selection of every single barrel, to which wine it will be blended to."
Description:
Cass Vineyard and Winery is located in the rolling, oak-studded hills between Paso Robles and Creston on California's beautiful Central Coast. This area that the vineyard calls home offers quiet serenity for the visitor and an ideal growing environment for wine grapes.
Sited due east of the "Templeton Gap", we receive the evening's cooling breezes that the west side of Paso Robles is noted for. We also rest far enough from the coast to generate the heat needed to optimally ripen the Rhone varieties grown on our 145 acre estate vineyard.
Cass' Executive Chef offers a variety of food paring options to accompany our wine tasting 7 days a week from 11-5 p.m. Great wine pairs best with two aspects of life…great food and great times. We attempt to accomplish this pairing at Cass Winery through our many events. Our full service commercial kitchen and Executive Chef are able to create innovative gourmet meals for our unique winery events and your private parties. Whatever the size of your party, we will ensure that the event will be truly a memorable wine-country experience.
Click here to learn about and reserve Cass Camp
Click here to stay at Geneseo Inn
Click here to make a reservation for wine tasting or dine at fabulous CAFE Cass
Varietals:
Cabernet Sauvignon, Grenache, Marsanne, Mourvèdre, Port-style, dessert wine, Red Rhône-Style Blend, Rosé, Roussanne (Late Harvest), Roussanne, Syrah, Viognier, White Rhône-Style Blend.
Accolades:
"Winery of the Year" – 2015 Central Coast Wine Competition 
2015 Rockin' One Blanc - 91 points Wine Enthusiast Magazine, 90 points Vinous
2014 Rockin' One Red - 90 points Wine Enthusiast Magazine
2015 Mourvedre - Gold Medal - 2018 San Francisco Chronicle Wine Competition
2015 Grenache - 90 points - International Wine Review
2013 Cabernet Sauvignon – Double Gold, 2015 Cabernet Shootout Challenge
2012 Syrah – 91 points, Vinous
2012 Rockin' One Red – 90 points, Vinous
2012 Cabernet Sauvignon – 91 points, Vinous
2012 Reserve – 92 points, Vinous
2013 Mourvedre – Gold Medal, 2015 Central Coast Wine Competition
2012 Rockin' One Red – Gold Medal, 2015 Central Coast Wine Competition
2013 Grenache – Best of Class, 2015 Central Coast Wine Competition
2014 Marsanne – Best of Class, 2015 Central Coast Wine Competition
2015 Oasis Rose – Gold Medal, 2016 Orange County Wine Society Commercial Wine Competition
2014 Marsanne – Gold Medal, 2015 Orange County Wine Society Commercial Wine Competition
2013 Grenache – Gold Medal, 2015 Orange County Wine Society Commercial Wine Competition
2014 Rockin' One Blanc – 90 points, Connoisseur's Guide to California Wine
2012 Reserve Cabernet Sauvginon – Double Gold Medal, 2014 Cabernet Shootout Challenge
2012 Cabernet Sauvignon – Gold Medal, 2014 Cabernet Shootout Challenge
2014 Viognier – Best Viognier, Double Gold, 94 points, 2015 San Francisco International Wine Competition
2013 Roussanne -Platinum Medal, 2014 Sommelier Challenge
2015 Roussanne – 95 Points, 2016 California State Fair Commercial Wine Competition
2015 Marsanne – 91 Points, Best of Class of Region, 2016 California State Fair Commercial Wine Competition
2014 Oasis Rose – Gold Medal, 2015 The Rose Competition Held at Simi Winery
2015 Oasis Rose – Gold Medal, 2016 San Francisco International Wine Competition
2013 Malbec – Gold Medal, 2016 San Francisco International Wine Competition
2009 Cabernet Sauvignon – Gold Medal and 3rd place amongst 321 entries, 2012 Cabernet Shootout Challenge
2009 Rockin' One Blanc – 90 points, Wine Enthusiast Magazine, Steve Heimoff
2007 Cabernet Sauvignon – Gold Medal and 3rd Place Amongst 227 Entries, 2010 Cabernet Shootout Challenge
2006 Petite Sirah – Gold Medal, Orange County Wine Society Commercial Wine Competition
2007 Syrah – 90 points, Stephen Tanzer's International Wine Cellar
2008 Rockin' One Blanc – 90 points, Stephen Tanzer's International Wine Cellar
2006 Rockin' One Red – 90 points, Stephen Tanzer's International Wine Cellar
2005 Cabernet Sauvignon – 90 points, Wine Enthusiast Magazine, Steve Heimoff
2005 Cabernet Sauvignon – Four Star Gold, Gold Medal, Orange County Wine Society Commercial Wine Competition
2005 Rockin' One Red – 90 points, Stephen Tanzer's International Wine Cellar
2005 Syrah – 90 points, Stephen Tanzer's International Wine Cellar
2008 Reserve – 90+ points, Stephen Tanzer's International Wine Cellar
2010 Roussanne – 90 points, Stephen Tanzer's International Wine Cellar
2011 Voignier – Gold Medal, Orange County Wine Society Commercial Wine Competition
2013 Marsanne – Gold Medal, 2014 Orange County Fair Commercial Wine Competition
2010 Cabernet Sauvignon – 90 points, 2013 Stephen Tanzer's International Wine Cellar
2012 Viognier – Gold Medal, 2013 Orange County Fair Commercial Wine Competition
2010 Rockin' One Red – Gold Medal, 2013 Orange County Fair Commercial Wine Competition
2010 Rockin' One Blanc – 91 Points, 2012 International Wine Review
2009 Syrah – 90 Points, 2012 International Wine Review
2010 Grenache – 91 Points, 2012 International Wine Review
2010 Rockin' One Blanc – 90 Points, 2012 Rhone Report
2010 Rockin' One Blanc – 91 Points, Stephen Tanzer's International Wine Cellar
2006 Cabernet Sauvignon – 92 Points, 2009 Wine Enthusiast
2005 Viognier – A Top 20 Wine Selection (of 200 Wines), 805 Living Magazine, June 2006
2004 Mourvedre Blend "Hacienda" – A Top 20 Wine Selection (of 200 Wines), 805 Living Magazine, June 2006
2004 Rockin' One (Red Blend) Paso Robles – Recommended, Laurie Daniel's "The Grapevine" – SLO Tribune, August 23, 2006
2004 Grenache Blend "Rockin One" – Gold Medal, 2006 Texas International Wine Competition
2005 Viognier – Bronze Medal, 2006 Texas International Wine Competition
2005 Roussanne – Bronze Medal, 2006 Texas International Wine Competition