From Mission Grapes to Modern Classics
Join us on an exhilarating expedition through Paso Robles' rich winemaking history. From Mission grapes to modern classics, this region has evolved into one of the finest wine destinations globally.
Discover the roots of California winemaking with Spanish missionaries in the late 18th century and the mid-19th century Gold Rush. Learn about Paso Robles' rise to a premier wine region, thanks to visionary pioneers like Andrew York. And meet iconic wineries like Epoch Estate Wines and Eberle reinventing the region for a new generation of wine enthusiasts.
Early Roots & The Arrival of Mission Grapes
California's winemaking genesis traces back to the late 18th century when Spanish missionaries established their missions along the California coastline. With them, they brought grapevines, mainly the Mission grape variety, used to produce sacramental wines for religious ceremonies. The region's ideal climate and fertile soil provided the perfect conditions for grape cultivation, leading to the flourishing of vineyards.
The Gold Rush and Its Impact on Winemaking
The mid-19th century marked a significant turning point in California's history with the famous Gold Rush. As fortune seekers flocked to the region, the demand for wine skyrocketed. Vineyards rapidly expanded, and new grape varieties were introduced to cater to the growing population's wine preferences. Italian, French, and German immigrants played a crucial role in diversifying the vineyards and refining winemaking techniques, adding valuable expertise to the budding industry.
Prohibition: A Dark Chapter for California Winemaking
The nationwide ban on alcohol sales and production from 1920 to 1933 had a crippling effect on wineries across California. Many vineyards were uprooted or converted to almond, walnut, and olive oil production, and winemaking took a backseat during this bleak period. Some wineries managed to survive by producing sacramental and medicinal wines, allowing them to stay afloat until Prohibition's repeal. Only then could wineries start to spring up again.
The Rise of Paso Robles
Paso Robles wines boast a fascinating history that dates back to 1790. It started when the Franciscan Friars first planted and cultivated vineyards at an assistant chapel to Mission San Luis Obispo and Mission San Miguel Arcangel. The winemaking tradition in Paso Robles flourished over the years, giving rise to a diverse array of captivating varietals. The celebrated Zinfandel becoming one of the area's best-known offerings.
Winemaking really took off after Mexico secularized the California missions in the 1830s, resulting in the abandonment of the vineyards. It was the small farmers, many of whom immigrated from Europe, who blazed the trail for the hundreds of wineries now flourishing.
Who were the first wineries in Paso Robles?
Now, a bit of controversy arises as to who came next and in what area.
According to some historical writings, it was Andrew York a rancher from Indiana, who planted a Zinfandel vineyard on his 240-acre homestead in the late 1870s. Within a few years, he found that the vines were yielding more than he could market. This propted him to establish Ascension Winery, which operated until 2001.
Following the 2003 San Simeon earthquake, which caused considerable damage, the Ascension facility was condemned. It wasn't until it was purchased and renovated in 2010 that it could claim the title of being the oldest continuously operating winery in North County.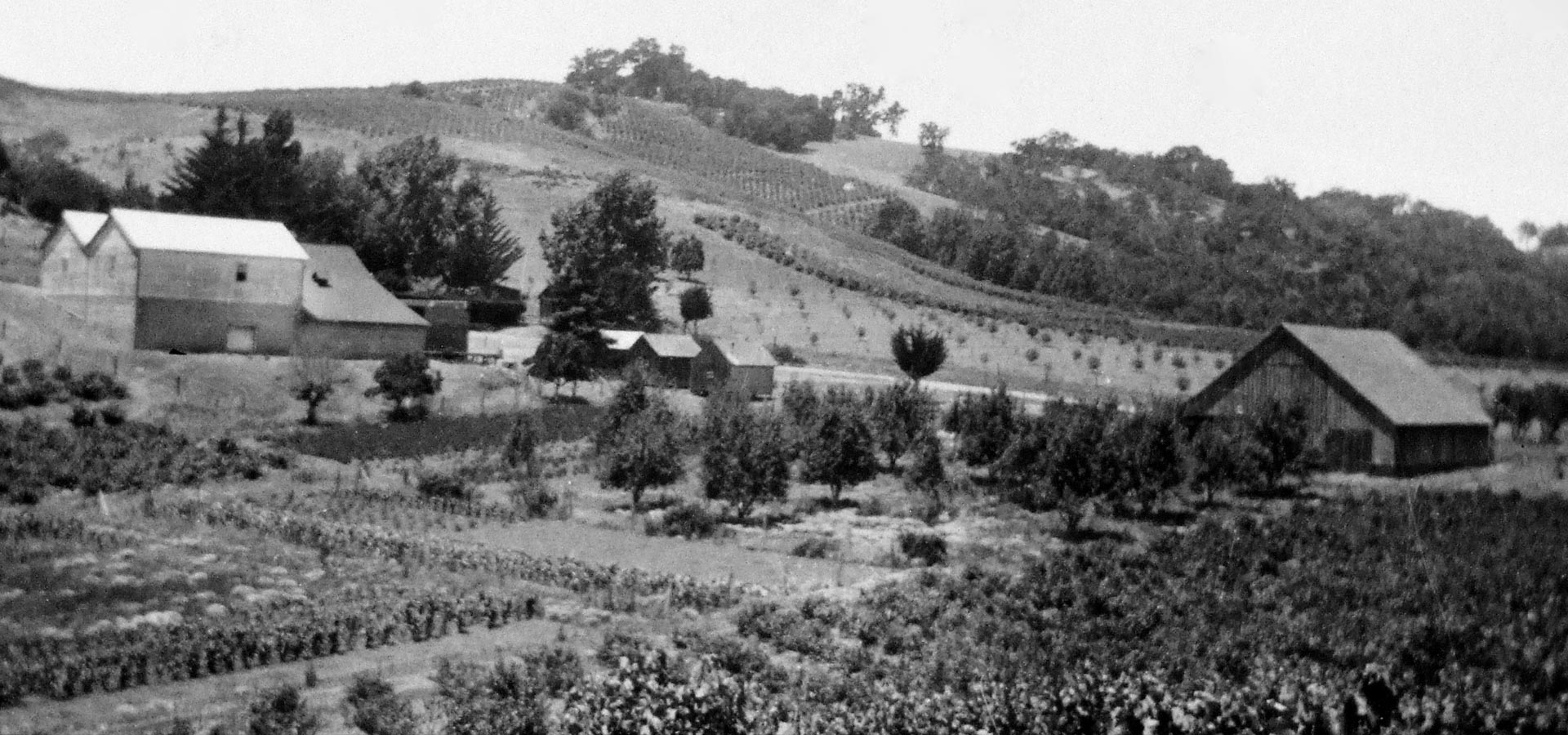 Following York's early success in the wine business, immigrant farming families settled in the area. In 1884 the Ernst family arrived from Geneseo, Illinois, and over the next 20 years planted 25 varieties of wine grapes made into wines receiving wide acclaim. In 1886, Gerd Klintworth planted a vineyard in the Geneseo/Linne area and produced the first white wine in the region.
Adolph Siot & the Rotta Family
But York wasn't necessarily the first winery in the Paso Robles area. The Frenchman Adolph Siot put in Zinfandel grapes in an area west of present-day Templeton sometime around 1853 to 1856.
That vineyard and subsequent winery were sold to the Rotta family in 1908 and have remained as Rotta Winery to this date. Rotta Winery is known for its Zinfandel, a wine that the Rotta family continued making and selling during prohibition as it was used as a communion wine.
The Paso Robles wine region gained more notoriety when Ignace Paderewski, the famous Polish statesman, and concert pianist visited in 1914. He became enchanted with the area and purchased 2,000 acres. He planted Petite Sirah and Zinfandel on his Rancho San Ignacio vineyard in the Adelaida area.
When Prohibition ended in 1933, Paderewski's wine was made at York Mountain Winery. The wines produced from grapes grown on Rancho San Ignacio went on to become award-winners, and Paso Robles' reputation as a premier wine region grew further.
During the same decade, Italian families started vineyards. Those included Dusi, Martinelli, Vosti, and Bianchi, many of which are still being farmed today by third and fourth generations of their families.
A New Generation
In the late 1960s and early 1970s, a new generation of vineyard pioneers emerged in Paso Robles. They brought university training and financial resources, leading to large plantings. One of these pioneers was Dr. Stanley Hoffman, who, guided by U.C. Davis and legendary enologist Andre Tchelistcheff, planted some of the region's first Cabernet Sauvignon, Pinot Noir, and Chardonnay. He did so on his 1,200-acre ranch, located next to the old Paderewski Ranch in the hills of Adelaida, approximately five miles west of town.
His Hoffman Mountain Ranch Winery (a portion now owned by Adelaida Vineyards and Winery) was the first large-scale modern facility in the area. It created a stir in international wine circles in the 1970s with his Pinot Noir and Cabernet Sauvignon.
In 1983, the Paso Robles AVA was established, covering 556,765 acres of fertile land. This designation attracted winemakers and growers from around the world, eager to embrace the region's diverse terroir and experiment with various varietals and blends. Paso Robles became a haven for passionate winemakers exploring new boundaries.
Today, Paso Robles continues its spirit of innovation and experimentation, with a focus on dry farming, organic production, and sustainable agriculture. This vibrant and collaborative wine region leads the industry, offering extraordinary and unique wines that captivate both connoisseurs and newcomers. Each day, Paso Robles' allure grows stronger as its treasures are unearthed and celebrated worldwide.
Discover Paso Robles' Historic Vineyards
Want to dig into the history of Paso Robles?
Read our three part deep dive into the history of Paso Robles. Part one stars here.
LEARN MORE