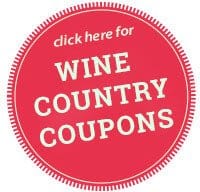 Description:
Set along the westernmost boundaries of Paso Robles, California, surrounded by the wild, and wide-open Santa LuciaMountain Range of the Central Coast, Halter Ranch is a 2,700-acre nature estate dedicated to land, art, and legendary terroir-driven wine. Envisioned by Swiss entrepreneur, philanthropist, and world-leading land conservationist, Hansjörg Wyss, the estate is an homage to his mother, Alice, and a haven for the natural world to flourish and deliver exceptional, timeless wines.
The Halter Ranch Railroad carries on the tradition of the Swiss narrow gauge by paying homage to the trains from the birthplace of the owner, Hansjörg Wyss. Their three trains, the electric krokodil, the steam engine, and the diesel engine, are scale models of the historic trains that can still be seen and ridden when visiting Switzerland.
The tracks at Halter Ranch are very narrow, gauged at 15" between the rails, and the trains are approximately 1/3 scale of their full-sized counterparts.
Soon you, too, will be able to take a ride along the Halter Ranch railroad.
Varietals:
Albariño, Bordeaux-Style Blend, Cabernet Franc, Cabernet Sauvignon, Grenache, Grenache Blanc, GSM Rosé, Heida, Malbec, Mourvèdre, Nero D'Avola, Petit Verdot, Petite Sirah, Picpoul Blanc, Red Rhône-Style Blend, Rosé, Sauvignon Blanc, Sparkling Wine, Tannat, Tempranillo, Vermentino, Viognier, White Rhône-Style Blend.