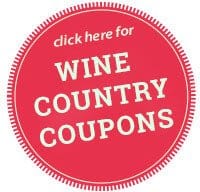 Description:
Parrish Family Vineyard has been growing incredible grapes for more than 90 years on the Central Coast. David Parrish's great grandfather planted some of the first grape vines in Atascadero pre prohibition; today the fourth generation family now manages more than 100 acres of estate vineyards in the Adelaida District, Templeton and Creston.
Opened in summer 2018, the new winery and tasting room off Adelaida Road are set among 30 acres of picturesque vineyards with panoramic views, food and wine pairings, and a putting green.
Parrish Family Vineyard is known for award-winning Bordeaux varietals and is quickly gaining the attention of wine lovers as a place where they can relax and enjoy a tasting, a pairing or take their time enjoying a glass or bottle of wine.
Unlike most tasting rooms, guests at Parrish are able to choose their seat from an indoor bar, lounge area or couch setting, as well as a wraparound deck, patio area or surrounded by the soothing sounds of the fountain. The wine is then served to them allowing them to relax and focus on their experience in a comfortable and charming environment.
Groups 10 or larger can contact reservations@parrishfamilyvineyard.com for booking and availability as we require a credit card to make a reservation. The card will not be charged unless there is a no show or the reservation is cancelled within 24 hours of the event date. If either occurs, the card will be charged a $50 cancellation fee. Tasting fees are not waived during group visits.
Varietals:
Bordeaux-Style Blend, Cabernet Franc, Cabernet Sauvignon, Grenache, Malbec, Petit Verdot, Petite Sirah, Red Blend, Rosé, Sauvignon Blanc, Syrah, Zinfandel
Accolades:
2013 Reserve Silken – 92 Points Wine Enthusiast
2013 Reserve Cabernet Sauvignon – 91 Points Wine Enthusiast
2014 Clone 6 Cabernet Sauvignon – 94 Points Wine Enthusiast
2014 Reserve Silken 90 points Wine Enthusiast – Gold Medal with San Francisco International Wine Competition
2014 Estate Cabernet Sauvignon – Gold Medal, San Francsico International Wine Competition