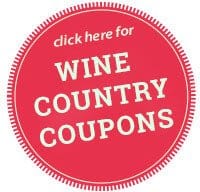 Description:
Reserve your special wine tastings, food & wine pairings, brunch and vineyard tours here.
Parrish Family Vineyard is a go-to destination for high quality wines and creative wine & food pairings. Led by the Parrish family, David Parrish is committed to sustainable vineyard practices. He grows Bordeaux varieties on his three estate vineyards in the Adelaida District, Templeton and Creston.
David graduated from UC Davis in 1974 and started a vineyard trellising company. He was fortunate to meet a group of Napa growers who wanted to make Napa a world class wine growing region. He moved to Napa and started working with Robert Mondavi and Bob Steinhauer of Beringer Winery. In 1995 he moved to Paso Robles to plant our original estate vineyard, which still has Cabernet Sauvignon there today.
(All food service is temporarily unavailable - check back soon for an update) Parrish Family Vineyard offers food & wine pairing classes, vineyard tours and barrel tastings. Parrish Family Vineyard also has an estate chef who specializes in unique culinary creations that highlight both the wine and the food. The three-course, three-wine pairing flight changes every season to use new ingredients and feature new wines. The food pairings are offered Friday & Saturday. There is also a Sunday brunch menu, and shareable plates are available daily.
Reservations to Parrish Family Vineyard including reservations for wine tastings, food & wine pairings, brunch and vineyard tours can be made here.
It's also a fantastic location for large parties, corporate events, birthdays and anniversaries.
Varietals:
Cabernet Sauvignon, Bordeaux-Style Blend, Petite Sirah, Zinfandel, Sauvignon Blanc, Chardonnay (when available), Grenache Rosé (when available)
Accolades:
2013 Reserve Silken - 92 Points Wine Enthusiast
2013 Reserve Cabernet Sauvignon - 91 Points Wine Enthusiast
2014 Clone 6 Cabernet Sauvignon - 94 Points Wine Enthusiast
2014 Reserve Silken 90 points Wine Enthusiast - Gold Medal with San Francisco International Wine Competition
2014 Estate Cabernet Sauvignon - Gold Medal, San Francsico International Wine Competition
2015 Reserve Silken – Silver Medal San Francisco International Wine Competition
2015 Estate Cabernet Sauvignon – Silver Medal San Francisco International Wine Competition