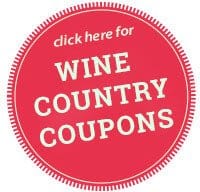 Description:
Mystic Hills Vineyard is a boutique, family-owned vineyard nestled in the beautiful rolling hills outside of Paso Robles, California. We focus on sustainable estate-grown Bordeaux style wines that showcase our passion for excellence and our tenacity for a memorable bottle of wine. We are blessed with crisp mornings acquired from the Pacific Ocean influence, and hot days soothed by the cooler afternoon winds. This climate, with the beneficial temperature swings, helps to create superior fruit for our wines.
Owner Joel Cox is an Academy Award winning Film Editor who brings his professional and creative love of film to his wine. His meticulous and diligent eye for a well-crafted scene in a movie is brought to life in our beautiful, extraordinary wines that will surely captivate your palette and produce a memorable experience for you to embrace.
Mystic Hills offers complimentary, private tastings by reservation only. Make an appointment to taste the award winning wines and meet the Cox family. Join their wine clubs to be invited to their exclusive events including backyard "Movie Nights" featuring Joel's work, such as Oscar winning "Unforgiven" and "Gran Trio", starring Clint Eastwood (named after the movie Gran Torino).
Accolades:
Owner and Academy Award Winning Editor Joel Cox
2021 San Luis Obispo County Winery of the Year!
2015, 2016, 2017, 2018 and 2020 Monterey Winery of the Year!
2016 Paso Robles Dry Red Blend Producer of the Year
2013 Unforgiven - featured as one of the "Best Wines of the Year+ (Sunset Magazine, October 2017)
Varietals:
Bordeaux-Style Blend, Cabernet Franc, Cabernet Sauvignon, Malbec, Merlot, Petite Verdot