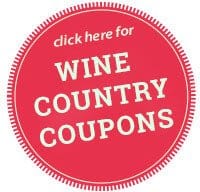 Description:
LXV Wine Tasting Room, in downtown Paso Robles, is a sensory experience, with deep blue walls that create the ambiance of serenity, comfortable, cushiony seating full of vibrant Indian colors and plush pillows, wines paired with captivating spices, and labels inspired by the 64 arts of KamaSutra.
Some of our distinct honors include Best of Class at SF Chronicle and Gold at San Diego International Competition, 90 points by Wine Enthusiast and great reviews by several Sommeliers for our artisanal hand-crafted California Wine from Paso Robles, the premium appellation on the California Central Coast. The style of the wine is in keeping with the old world, minimalist and authentic, expressed through contemporary blends.
You will be enchanted by the unique tasting experience that USA Today named as the 7th Best Wine Experience in America starting with warm greetings by our team and fragrances reminiscent of India ever so softly scenting the air.
We pair each LXV wine with an exotic spice/seasoning blend on sheep's cheese (for low-acidity) dusted with spice blends, inspired by various regions, traditions and stories.
The cheese combines with the tannins in the wine and softens them (the same reason why you add milk to tea). And the spices heighten the underlying flavor profiles of the wines (as they do in food).
These pairings mirror, complement, and sometimes, contrast the flavors of the wine, unraveling the deeper, subtle notes of the wine because, if you think about it, wine is living – organic – with infinite flavors and has complexity and depth that is sometimes elusive to even the most trained palate.
Paso Robles has been named as one of the "Best Places to Visit" by various travel magazines. With the warm inviting Indian philosophy – Atithi devo bhava – we welcome you!
Varietals:
Cab Franc, Cabernet Sauvignon, Nebbiolo, Petite Verdot, Sangiovese, Syrah