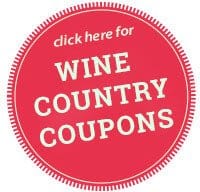 Wine and Spice Tasting Experience:
Voted one of the top ten Wine Experiences in America by USA Today, LXV's Wine Lounge is located in the heart of downtown Paso Robles and offers guests a unique sensory wine and spice pairing experience. 
With indigo-hued walls and day beds that encourage relaxation, the atmosphere is one of serenity, comfort, and of warm Indian hospitality. Vibrant colors and plush pillows are the perfect setting for our small-lot wines paired with captivating, highly curated spices.
LXV offers an experience like no other. We pair each of our wines with custom spice blends that has been assembled by our team. These pairings mirror, complement, and sometimes contrast the flavors of our wines—unraveling deeper, more subtle notes that wink in and out of conscious recognition, revealing a degree of complexity and depth that is sometimes elusive to even the most trained palate.
Led by the vision of our founder Neeta Mittal, our level of dedication to craft, in all that we do, is a testimony to our team's dedication and our unique vision. Some of our distinct honors include a commendable 93 points from former Wine Advocate critic Jeb Dunnuck on the 2015 Crimson Jewel and 92 points for both the 2015 Reserve Cabernet Franc and the 2015 Lover's Spell. Other accolades include Best of Class at SF Chronicle and Gold at San Diego International Competition. The style of LXV's wines are in keeping with the Old World, minimalist and authentic, expressed through contemporary blends.
With the inviting Indian philosophy – Atithi devo bhava – we welcome you!
Varietals:
Cab Franc, Cabernet Sauvignon, Nebbiolo, Petite Verdot, Sangiovese, Syrah