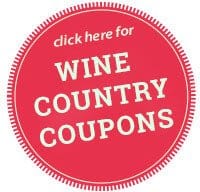 Description:
A FOCUS ON WHITE WINES
At Monochrome, we focus exclusively on white wines, and are the only winery in Paso Robles to do so.  Some people think of white wines as simple, one-dimensional, or a lesser sibling to red wines.  We disagree, and aim to create complex, interesting and layered white wines by applying the same level of effort, creativity and passion that most wineries reserve for their very best red wines. Our goal is to stand against the "white wines are simple" mindset, and champion the fact that there is nothing simple about crafting (or enjoying) complex, interesting, and memorable white wines. 
Although we are still quite new on the block (our first vintage was 2016 and we opened our first tasting room in early 2018), customers and critics have begun to take notice.  Every wine in our inaugural vintage (2016) was awarded 90+ points by every critic who reviewed them.
ON BEING DIFFERENT
We are frequently asked why we decided to focus exclusively on white wines.  The bottom line is it felt like white wines were being underserved in the Paso area, both literally and figuratively.  There are currently approximately 300 to 350 wineries in the Paso area, and essentially all of them focus primarily or exclusively on red wines.  Most offer only one or two white wines, and sometimes it is clear that the winery's passion is more directed toward their red program.  We wanted to be different.  We didn't want to just be number 351.  We wanted to demonstrate that white wines can be as complex and compelling as the best reds.
VARIETIES AND VINEYARDS
We work with a large number of white grape varieties, including Albariño, Chardonnay, Chenin Blanc, Grenache Blanc, Marsanne, Roussanne, Sauvignon Blanc and Viognier, although most of our wines end up being white blends.  We do not have a home vineyard, so we are free to source grapes from any of the great vineyards along the entire Central California Coast.  We devote a lot of time and energy to finding vineyards that are optimal for each of the varieties we use.
TASTING APPOINTMENTS:  AN INTIMATE AND EDUCATIONAL OPPORTUNITY
Our tastings are held in our small tasting room in the Tin City area of Paso Robles, and are personally led by our winemaker.  We aim for an environment that is more "sitting at a dinner table with friends" than "standing at a bar with strangers".  We aspire to make each tasting experience fun, intimate, and educational.  Appointments may be scheduled online or via telephone or email.
Varietals:
Albariño, Chardonnay, Chenin Blanc, Grenache Blanc, Marsanne, Roussanne, Sauvignon Blanc, Viognier
Accolades:
Received 90+ points for every wine in inaugural vintage (2016)