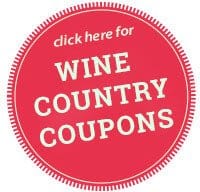 Description:
While stationed on a U.S. army base in Germany in the late 60's, Tom Maas enjoyed being surrounded by scenic country vineyards and distinctive wineries. He promised himself that one day he would follow his passion and have a vinyeard and winery back home in California. Tom made his dream a reality. He planted his first block of grapevines in Paso Robles on his 115-acre estate with his wife Kathleen. Pear Valley was established in 1999, and today Tom and Kathleen share a mission to create delightful regional wines while conducting sustainable farming practices with a no-waste philosophy in mind.
Continuing the dedication to providing the best environment possible, Tom and Kathleen designed a tasting room that is an open and inviting space that is energy efficient and environmentally sound. On most days guests have the opportunity to meet Tom and Kathleen as they are usually on the property. They encourage guests to enjoy a picnic on the patio with a bottle of wine while enjoying the 360 degree views of the Paso Robles countryside. In addition, Pear Valley has a banquet room with gorgeous vineyard views available for weddings and fundraisers.
With 26 grape varietals planted there is something for every palate. If you've never tried a Charbono or an Aglianico, this is the place to try wines estate produced from rarely planted grapes. It is a casual atmosphere in a beautiful setting with seriously good wines and we would be delighted to share it with you.
Varietals:
Aglianico, Albariño, Cabernet Franc, Cabernet Sauvignon, Charbono, Chardonnay, Chenin Blanc, Grenache, Malbec, Merlot, Mourvèdre, Muscat Canelli, Orange Muscat, Petit Verdot, Petite Sirah, Pinot Noir, Port Style, Red Rhône-Style Blend, Sauvignon Blanc, Syrah, Tempranillo, Tinta Cao, Viognier, Zinfandel