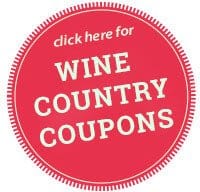 Description:
At ONX (pronounced "onyx") we believe in freedom, creative expression and exploration. A combination of time-honored winemaking traditions and a penchant for adventure result in wines that are as pleasing to the palate as they are intriguing to the intellect. We let the vineyards express themselves each harvest with as little interference as possible, while hyper vigilant to ensure that canopy and crop loads remain in balance to achieve optimal fruit ripeness.
There are three ways to experience ONX:
Visit the ONX Winery & Tasting Room in Tin City to have a chat with staff, see what we are working on, and try a flight of our carefully crafted cuvées.  $25 tasting fee. Open Daily 10am-5pm
Join us for the ONX Vineyard Tour Experience where you'll sink your boots into authentic wine country soil and immerse all five senses while visiting our estate. Plan to spend an hour with your personal guide. You'll try our wine and tour the tranquil estate. $45 per person. Appointments available daily.
Book our gorgeous Briarwood Cottage on our ONX Estate vineyard. Spend an idyllic getaway in an English-cottage inspired vineyard-side home. Guests may rent rooms in the main cottage, reserve the entire main cottage for a large group, or book the fully equipped apartment. Wake up to peaceful vineyard views and spend twilight hours sipping wine on the back porch of the cottage.
Visit our website for additional experiences and events.
Varietals:
Bordeaux-Style Blend, Cabernet Sauvignon, Dessert Wine, Grenache, Grenache Blanc, Grenache Gris, Malbec, Merlot, Mourvèdre, Petit Verdot, Petite Sirah, Picpoul Blanc, Pinot Noir, Red Blend, Red Meritage Blend, Red Rhône-Style Blend, Rosé, Sauvignon Blanc, Souzā, Syrah, Tannat, Tempranillo, Touriga Nacional, Vaccarese, Viognier, White Blend, White Rhône-Style Blend, Zinfandel
Accolades: